Cervia "Giardini d'Autore"
Cervia Garden City and Cervia "Giardini d'Autore" aim at supporting and fostering love for nature, which is regarded as the driving force for a new culture.
"Cervia guides you towards the sea water with its endless gardens which also evoke thoughts of remote towns and cities."
Tonino Guerra
"GIARDINI D'AUTORE" GUEST FOR THE PREVIEW OF CERVIA GARDEN CITY'S 50th ANNIVERSARY FROM MAY 6 TO MAY 8 IN MILANO MARITTIMA
On the first weekend of May, "Giardini d'Autore" opens a creative space in Milano Marittima in view of the preview of Cervia Garden City, the historic flower exhibition. 

Package Price
From € 178,00 per person
Period
From May 6 to May 8 2022
The package includes
2-night stay in a hotel in a double room

Half board treatment
Programme:
Day 1
-Arrival in Cervia, accommodation in a 3-star hotel and welcome drink
- Guided tour by electric boat to the Salina di Cervia, along the paths of the nests (with transfer)
- Fish-based dinner on Cervia's canal
- Overnight stay

Day 2
- Breakfast at the hotel
- participation in the workshops devoted to Green:
At 10:00 a.m.  "Intrecci" workshop devoted to floral decorations and the creation of garlands. Curated by Officina Giardino
At 10:30 a.m. – DEMO LABORATORY FEAUTIRING  MONDOVERDE'S PLANTS
At 11:30 a.m. " Primavera in tavola" Workshop to create bouquet with flowers and natural materials. Curated by Simonetta Baschetti
- Lunch at the hotel
-  Guided tour to discover the Liberty villas of Milano Marittima
- At 5:00 p.m. "Printemps Beauteaux", the "olfactive" aperitif curated by Micaela Piccari Bar Fum
Day 3
-breakfast at the hotel
- At 10:00 a.m.  Natural Flower, workshop to learn how to create floral decoration with plant-based elements and materials, curated by Officina Giardino
- Lunch at the hotel
- departure
The package does NOT include
Tourist tax and anything not expressly indicated in the section "The package includes"
Discounts
Children sharing the room with their parents, discount based on their age.

Additional 3rd and 4th bed: - 10%
Surcharges
single room, 20% surcharge
4-star hotel: 30% surcharge

Visit to the cellars and tasting
---
Have you already packed your luggage? We'll take care of the rest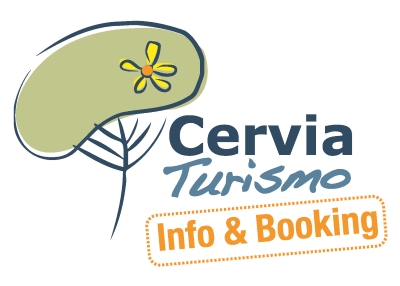 Are you interested in the package that we offered you?
Do you have other needs and you'd like to recieve a taylor-made offer?
Contact us, the service is free of charge.


The service is provided by Cervia Turismo s.r.l., the company that carries out promotional activities to enhance Cervia's tourism industry.
Valid
Valid from Apr 10, 2022 until Apr 24, 2022