Salt Route Bike Experience
Pedaling relaxed in front of the wonderful scenery of nature. GROUP TOUR.
The Po Delta, a humid environment unique in Europe where hundreds of birds including herons and pink flamingos live and nest, where land and water alternate breathtaking views and great silence, where wild horses and deer run in the pine forests and where unique gastronomic specialties offer flavors unmistakable.
The Rotta del Sale bike Experience is stress free because it allows you to travel this territory by bike in a group with the guide but respecting your times and your spaces, it organizes the basic services making the route easier and safer thanks also to mechanical assistance available and will make you live a unique experience in nature.
The Salt Route bike Experience
Guided group trip for e-bike - Mountain bike - Gravel - Trekking bike
278 km in 4 days
TOUR:
1. Day: departure from Cervia to Comacchio among the ancient pine forests and wide valleys
    98 km
2. Day: from Comacchio to Porto Tolle, paths on the beach and between fishing ports
    73 km
3. Day: from Porto Tolle to Chioggia an infinite puzzle between land and sea
    65 km
4. Day: from Chioggia to Venice, between incredible strips of land in the middle of the sea and ferries
    42 km



Packet price:
€ 420,00 per person in double room – book your trip until April the 9th 
€ 440,00 per person in double room – book your trip until April the 20th 


Package includes:
4 nights and breakfast at the hotel from 12th to 15th May
Welcome dinner in Cervia
1 daily refreshment lunch point along the route
1 refreshment point Afternoon drink
GPX tracks of the route
gift box
Luggage transport (1 per person)
5 ferry routes with bike supplement
Professional specialized bike guide
mechanical assistance
injury insurance
Supplements
single room + € 60,00
beach stay extension in Cervia
Rent MTB  € 100,00
Rent E-bike  € 130,00
Rent Trekking bike  € 70,00
Package does NOT include:


Dinners - Cervia Turismo can provide information on restaurants and menus which can be booked in advance on request.
Return to Cervia from Venice or to your destination city
Travel cancellation insurance for health and covid reasons (optional)
Anything not expressly stated in "the fee includes" "Package includes"
Participants:
The tour is open to all cyclists with good physical preparation, for a maximum of 50 people due to limited accommodation capacity of the structures.
Participants will receive a road book before departure with information on the route, an indication of the refreshment points and accommodation facilities, guide numbers and mechanical assistance.
Reservations and cancellation terms
Reservations must be received no later than 20 April 2021


Cancellation terms:
For cancellations of the event by the Authorities due to a new Covid emergency, there will be a full refund of the amount paid (less € 5.00 handling fees)


Cancellation by the customer:
Free cancellation within 8 days of departure (4.00 pm on 04.05) with full refund of the amount paid (excluding € 20.00 for handling files)
for cancellations from 7 to 4 days (until 16.00 on 07.05) penalty of 50% of the amount paid
for cancellations 3 days before departure, penalty of 100%
Trip cancellation:
Travel cancellation insurance for health reasons (including Covid) is optional.
Bad weather:
In case of bad weather the guide will have the right to propose alternative routes to reach the next stop in less time and maximum safety.
---

Tour Regulations:

The event is open to all Italian and foreign cyclists over the age of one.

All participants must download the GPX track of the route and be autonomous and responsible. Those who wish can take the route together with the guided group

Obligation to wear a helmet, water bottle, pump, overhauled bike for lights, brakes, emergency air chamber, appropriate clothing.

Registration is confirmed only after payment of the package fee by 20 April 2021.

In case of inability to participate after payment, the fee will be refunded within the terms of cancellation provided. Substitution of participants is allowed.

Rotta del Sale bike Experience is a non-competitive sport cycle excursion. Therefore, it is mandatory to respect and observe the rules of the highway code.

If the group exceeds 30 people there will be a second guide.

To protect the environment of the Park, it is absolutely forbidden for participants to throw waste of any kind along the roads and paths, which must be placed in their bags until reaching the appropriate containers, to disturb the wildlife present and to deface the vegetation.

The 4 lunch refreshment points will be available free of charge to participants upon presentation of the ticket received at 12.30 to 14.30. After this time the participant can consume at his own expense.

The 3 afternoon refreshment points will be available from 15.30 to 17.30 upon presentation of the ticket. After this time the participant can consume at his own expense.

Mechanical assistance will support the group on the paved road and on call will reach as much as possible by vehicle and then by bike to the exact point indicated by mobile phones with google maps by those who need the intervention. The intervention will be free but any spare parts will be subject to a fee.
---
 INFO:
Cervia Bike Tourism
Via Evangelisti 4 - Cervia.
Tel. +39 0544 916280     p.dassani@cerviaturismo.it
---
Have you already prepared the trolley? We take care of the rest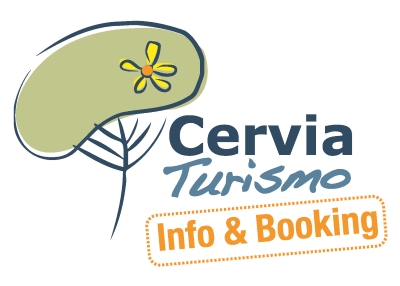 Are you interested in the package we have proposed to you?
Do you have different needs and would like a contact for a personalized offer?
Contact us, the service is free.
The service is provided by Cervia Turismo s.r.l., the company that carries out tourism enhancement and promotion activities in the municipality of Cervia.
Valid
Valid from May 13, 2021 until May 16, 2021