The Fountain in Piazza Garibaldi
This fountain stands in Garibaldi Square in the historical centre of Cervia.
It dates back to 1882, even though for many years before Cervia's people had been asking the Communal Authority for a central clear water well.
The undertaking was much more complicated than foreseen, in fact it was necessary to dig down to 115 mt before reaching the water, actually they had nearly lost the hope of finding it. At first they just built a simple cast-iron pipe, which was then replaced by the present structure designed by the architect Aleotti.
Actually its most interesting feature is exactly in its basic structure of cast iron transformed into a square-based fountain, divided into two pools with marble marquetry and four zoomorphic water mouths.
It has recently been restored and now shows all its beauty.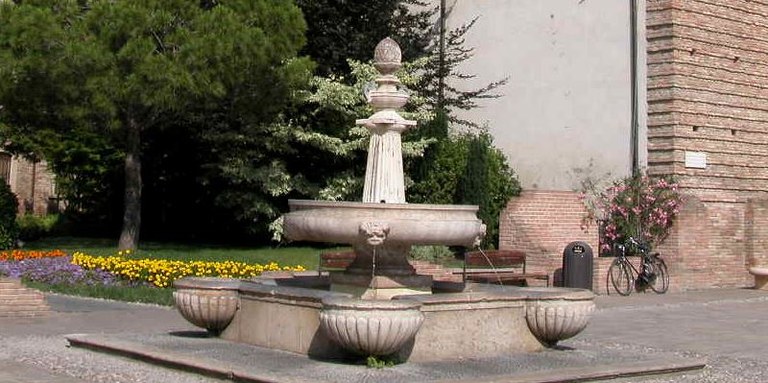 Where: Piazza Giuseppe Garibaldi, Cervia