Time places
Timeless places
There are buildings, areas and corners of cities that are and will be part of the territory forever. Places where famous people have passed through, major events have taken place or simply daily life, with its protagonists, passed quietly, but left an everlasting mark. Some buildings have been abandoned and are witnesses to the past, while others are part of major renovation and restoration projects to underline their great historical and cultural value.
The old fishers's market is just in Cervia's historical centre.
Overlooking the salt-pan canal, opposite the Magazzino del Sale Torre, it is a significant example of industrial archaeology, linked to the salt-making tradition.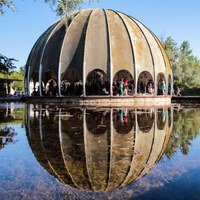 The charm of a building where water and sky meet in harmony. The new location immersed in nature of the Night Club that first opened in the centre of Milano Marittima