Walk in the salt pan
Discovering flora and fauna in Cervia salt pan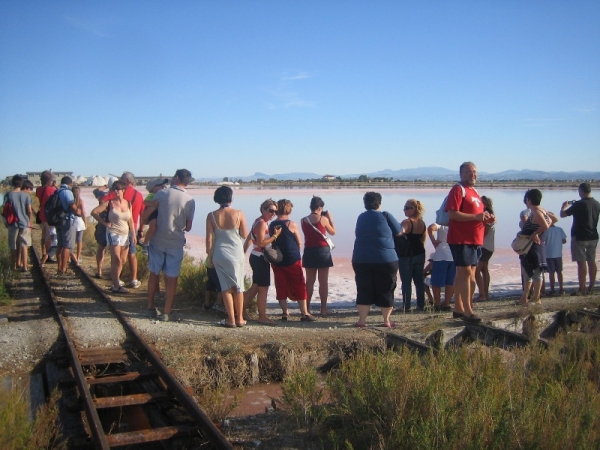 Naturalistic itinerary aimed to the discovery of the flora and fauna of Cervia Saltpan

Time: 1 ½ hours circa

Reservation required

Spring: nature trail
Equipped with binoculars, you go along the "path of the nests", in this period full of pleasant surprises, where you can observe the birds hatching, the courtship, the care of the young birds and the techniques of defense of the nest. Along the walk you can also discover the typical flora and the "lovers of salt" plants. From the lookout tower you can see the panorama of the Salina, where water and sky merge, with the possibility of taking some nice pictures.
When
from 2nd to 5th June 2022
on Saturdays, Sundays and holidays
from 6th to 29th June
on Mondays, Wednesdays, Fridays
Opening
from 2nd to 5th June
2.30 p.m
from 6th to 29th June
11.00 a.m.
Luogo
Cervia Salt Pan Visitors Centre
Po Delta Park
Cervia - Via Bova 61
Information office
Cervia Saltpan Visitors Centre